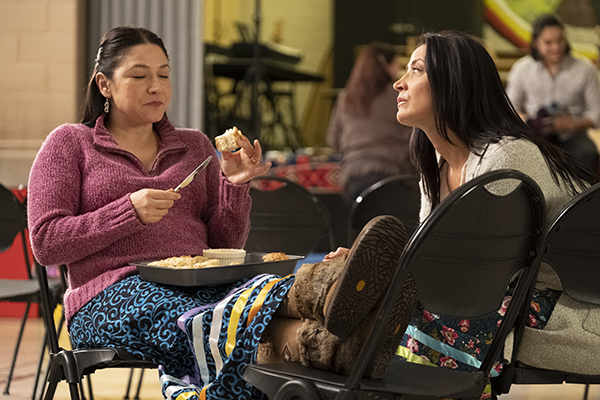 Urban, Indigenous, adoptee Rayna Keetch grew up with no connection to her Indigenous roots.
Recently reunited with her birth family, Rayna is about to return to her First Nation for a traditional homecoming ceremony when her husband Darryl announces that he's been a victim of a scam and has lost their fortune.
Despite the devastating news, Rayna charges ahead and drives north to her reserve. Expecting to find solace in the ceremony and culture, Rayna is blindsided by her dysfunctional birth family and a community in turmoil.
What begins as a weekend out of town becomes a search for meaning and identity, a journey of healing and transformation for Rayna, her family and the divided community of Binesizhaabose First Nation.